Austin Best Black And Gray Tattoo Artist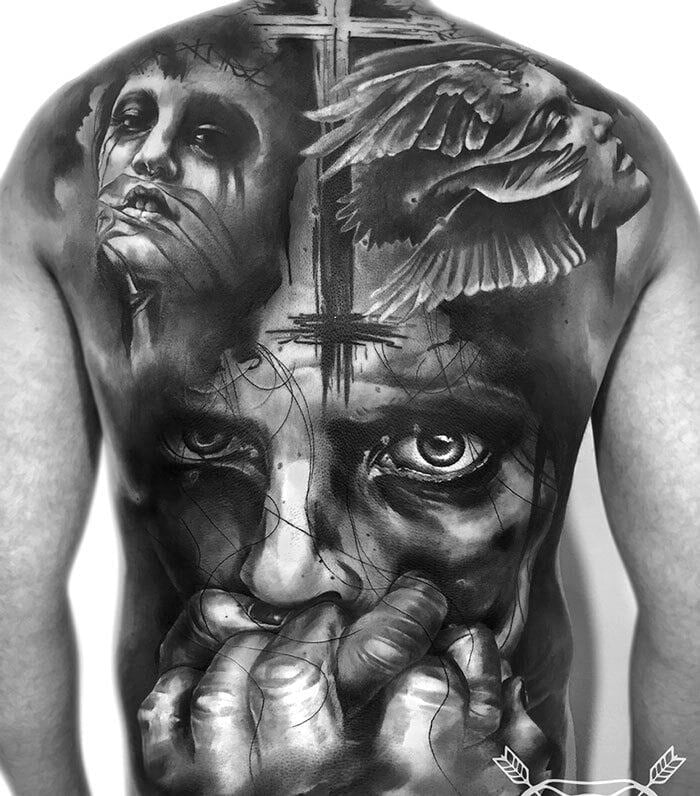 Black and gray tattoos are a big part of Charles Huurman's work. We are home to Austin best black and gray tattoo artist whose name is Charles Huurman. You may recognize him because he was formerly an oil painter traveling the world to meet with patrons of the fine arts.
Charles has been tattooing for 16 years, and he loves working with black and gray tattoos, not just because they look amazing, but also because there's so much room for creative expression.
WHY YOU MAY WANT A BLACK AND GRAY TATTOO
You Don't Have to Worry About Matching Your Skin Tone – You may be working with the best black and gray tattoo artist in Austin TX but still worry about matching your skin tone. No problem! Black and gray tattoos are much easier to match. Although some black and gray tattoos contain some color to make them stand out, blending is still far less complex.

You're a Newbie – So if you're not sure about getting a tattoo in color, then black and gray can be a great alternative for your first tattoo! You can always add color later on down the road or even get another tattoo where you can use color again if you want.




Black and Gray Tattoos Have Great Detail – Black and gray tattoos are often more intricate than their full color counterparts. With so much detail in every line, you can be sure Austin black and gray tattoo artist will make your piece a true work of art. We can take anywhere from a few hours to a few weeks depending on how much detail is involved in creating them.
TYPES OF BLACK AND WHITE TATTOOS

We will work with you to give you the perfect black and gray tattoo in Austin TX and have countless ideas and designs for you to consider, such as:
Realism, which is breathtaking because it resembles a black-and-white photo on your skin




Portrait

Abstract or geometric

Tribal

A custom design created just for you
DON'T MISS YOUR CHANCE TO MEET CHARLES
Since Charles Huurman is not traveling internationally at the moment, he is able to open up local appointments for a select few. Take advantage of this opportunity to get tattooed by Austin best black and gray tattoo artist while he's still here. Fill out the Charles Huurman contact form below and provide all the information requested. Your form will go through an approval process. Once approved you will receive a detailed project report from us which has all the relevant information and recommendations, estimates and possible dates. . If you agree, you can then immediately start booking your interviews with Charles to create your designs. These interviews don't end until both you and Charles love the design!