Austin Best Color Tattoo Artists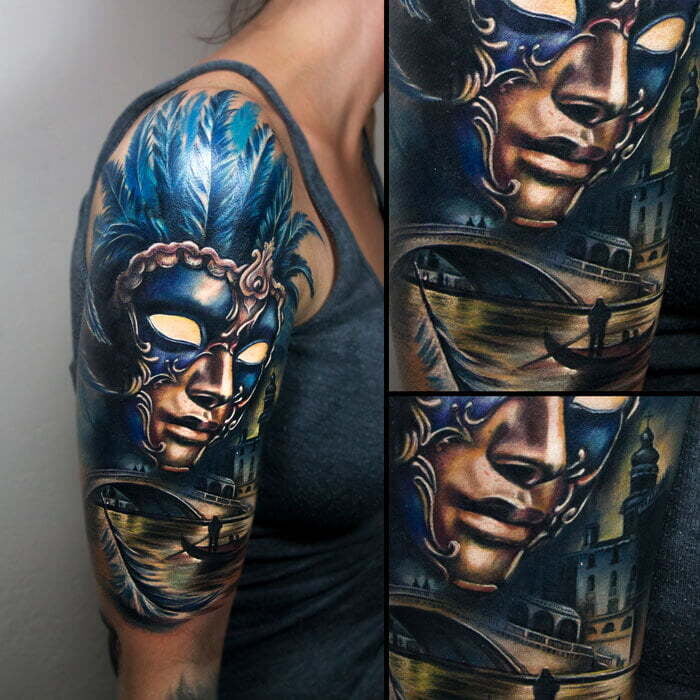 If you're online searching for Austin best color tattoo artists then we're the place to go. We are amazing at what we do and will make sure that your tattoo is exactly what you want.
We offer custom designs to ensure that each client receives a personalized experience. No two people are alike, and you should work with a color tattoo artist who respects you as an individual. Internationally acclaimed color tattoo artist Charles Huurman spent decades as a fine art oil painter and is uniquely qualified to bring your ideas to life.
AVOID COMMON MISTAKES MADE BY NEWBIE COLOR TATTOO ARTISTS
● Incorrectly Mixing Colors – Color tattoo ink is made up of four main components including pigments, plasticizers, solvents, and preservatives. If you mix these four ingredients incorrectly, then the best color tattoo artists in Austin TX will know that pigment will be diluted or not work at all on your skin.
● Not Following a Formula for Mixing Colors – Each artist has their own recipe for mixing inks. However, there are some basic rules that should always be followed. For example, we always start with a base color and then add more ink to create a darker shade. If you start with a dark shade and add more ink, you risk diluting your ink or making it too light.
● Not Using Enough Pigment in Each Mix – A common mistake made by newbie tattoo artists is not using enough pigment in each mix they create. This can lead to weak lines or poor coverage and makes it obvious to everyone you took shortcuts and didn't have Austin best color tattoo artists ink you.
HOW TO KNOW YOUR ARTIST IS A PRO
The best color tattoo artists in Austin TX typically have certain traits:
● They are artists, meaning they draw or paint
● They use a wide variety of tools especially the best needles for color tattooing are hollow-tipped and round
● They make a second pass to add texture and detail
CONTACT US FOR A CONSULTATION
Typically, it takes a little bit longer to get in to see Austin best color tattoo artists but few would argue that it's worth the wait. Charles Huurman may be in high demand, but he does care about his clients! Contact us through the online form below and we'll get in touch with you.