Texas Hyper Realistic Tattoo Artists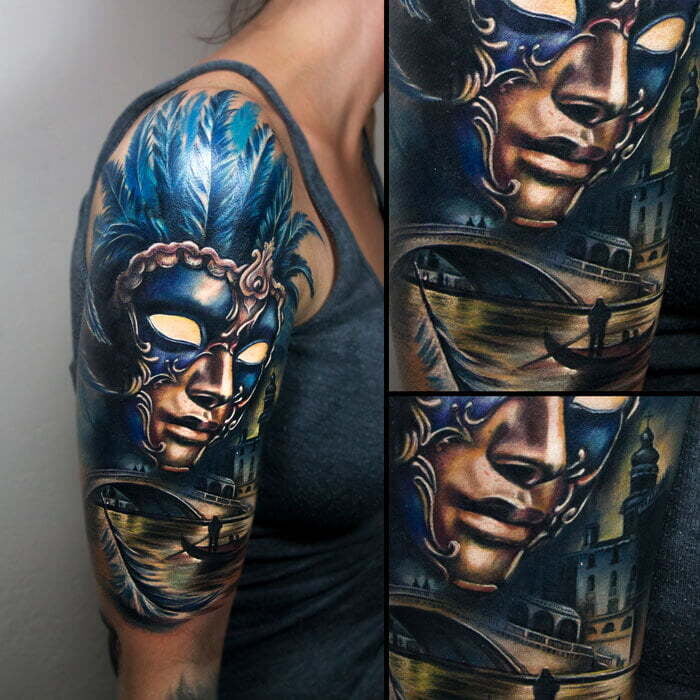 Hyper realistic tattoos are much more than just incredibly detailed and colorful. They are also extremely realistic in their appearance.
This is achieved by creating a tattoo that looks like a photograph or painting on skin, with no evidence of ink or shading used to create it. It's not just about using the right tools and techniques. When creating a hyper-realistic piece of art, it's important for Texas hyper realistic 3D tattoo artists to understand aspects of physical reality as well as how light interacts with these elements in real life.
HYPER REALISTIC TATTOOS USUALLY FALL INTO THESE CATEGORIES
Photo Realistic Tattoos – Photorealism is a technique used in art to create the illusion of a photographic image. It was made popular by artists like Andy Warhol and Roy Lichtenstein who used it to create paintings that look like photographs. Today hyper realistic 3D tattoo artists in Texas use this technique to create incredibly realistic portraits and other images on skin.

Abstract Hyper Realistic Tattoos – These are also known as representational tattoos because they represent something other than what they appear to be at first glance. For example, if a rose is used in an abstract tattoo design, it may not be obvious at first glance that it also represents a flower because it's just not exactly how you would expect one to look when seeing it in nature.




Illustrative Hyper Realistic Tattoos – For these, most Texas hyper realistic 3D tattoo artists use illustrations from popular culture in lieu of photographs. They may feature characters from popular cartoons or comics such as Superman or Batman or illustrations from magazines and newspapers.
CHARACTERISTICS OF THE BEST HYPER REALISTIC TATTOO ARTISTS

There are many hyper realistic 3D tattoo artists in Texas that are pretty good, but the best ones that win awards have certain traits in common:
They have a lot of experience




They are skilled at drawing and painting, not just tattooing

They can draw from memory or from life, if needed

They have a great portfolio of work
OUR ARTIST IS READY TO COLLABORATE
At this time, we are pleased to announce that one of the premiere Texas hyper realistic tattoo artists Charles Huurman is available for a limited number of exclusive consultations. We look forward to hearing your ideas. As an initial form of contact, fill out our online form below and include your contact information.