Austin Realism Tattoo Artists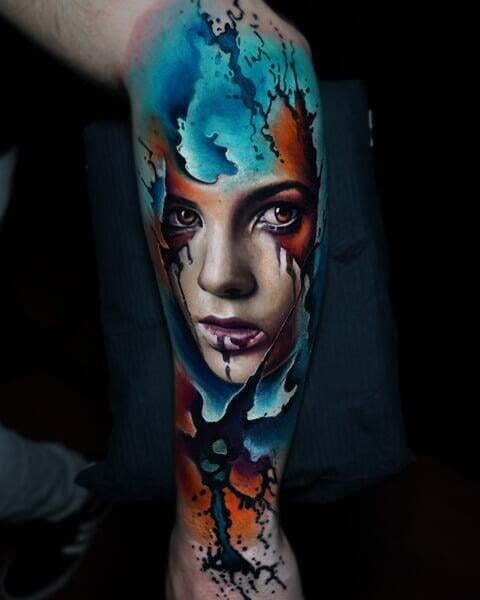 You can find graphics, photos and tattoo ideas almost anywhere on the Internet these days, but if you want a realistic tattoo that is truly unique and a representation of your personality and personal style then you must work with Austin realism tattoo artists of a higher caliber.
We are elite realism tattoo artists who specialize in creating detailed, original artwork. Our tattoos always leave our clients satisfied and wanting more.
DEFINING THE TYPE OF REALISM TATTOO THAT'S RIGHT FOR YOU
Realism and hyperrealism are two of the most popular tattoo styles. Realism and hyperrealism tattoos are often based on photos, and realism tattoo artists in Austin TX work to ensure they're very precise in their representation of a subject.
Realism – The use of shading, shadow, and highlights to create an image that looks like it could be photographed. Realism is often used in portraits, scenery, and other realistic images.




Hyper Realism – The use of shading and shadow to create an image that looks like it is moving and breathing, and has an even more precise attention to detail than realism. Hyper realistic 3D tattoos are often used for portraits or figurative artwork.




The Creative Process – A realistic tattoo is a tattoo that looks like it came straight from the human body or it may look like a photograph. A realistic tattoo can be done by Austin realism tattoo artists in many different styles including tribal, dotwork, blackwork and more.
THE RIGHT ARTIST MAKES ALL THE DIFFERENCE

Realism tattoos can be some of the most beautiful tattoos out there, but it's important to understand what makes them so special. A good realism tattoo is not just about the art; it's about the realism tattoo artists in Austin TX as well. Our artist Charles Huurman:
Spent 30 years as a fine art oil painter before switching to a career as a tattoo artist in 2008




Has received over 53 Internationally Renowned Prizes & Awards

Has traveled to tattoo with the best artists worldwide
ACCEPTING APPOINTMENTS FOR A FEW SELECT CLIENTS
At the moment, Charles is not traveling so he is available for consultations. So, if you've ever considered getting inked by Austin realism tattoo artists at the top of their game, now is the time. Fill out our online form below for consideration.