Austin Full Sleeve Tattoos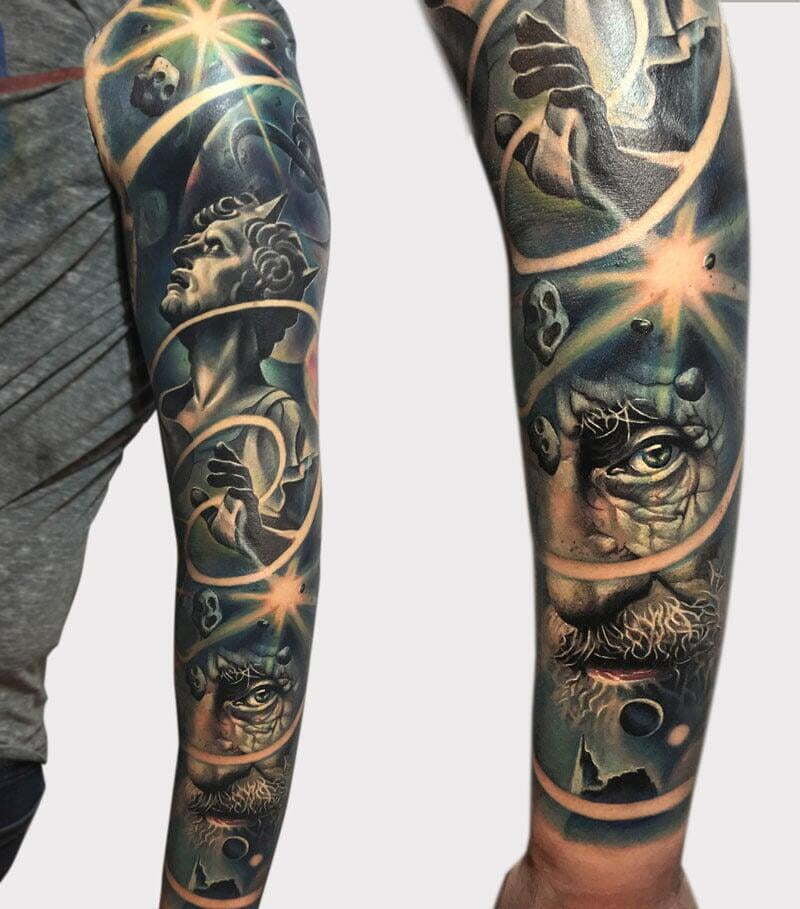 Sleeves have become quite the rage in the last couple of decades. And why shouldn't they be? They are a fantastic way to express something about yourself or your personality, or maybe make a statement. But what do you include on a sleeve tattoo? It's an open canvas. Read on to know more about Austin full sleeve tattoos and design recommendations.

FAST FACTS ABOUT AUSTIN FULL SLEEVE TATTOOS
Choosing Your Location for Your Tattoo – When selecting full sleeve tattoos in Austin TX and choosing where on your body you want your tattoo, keep in mind that location can affect size so ask us for advice.

Your Choice of Artist Really Matters – It's not just about finding someone who can draw well. It's about finding someone who understands your vision and knows how to translate it into a tattoo. Otherwise, you may wind up with body art that looks cheap because it's not clear and looks like a bunch of stickers on a wall.




Don't Worry About Asking Questions – If you have a specific idea in mind, bring in examples of Austin full sleeve tattoos that are similar to what you want and ask us if we can do something similar for you. If you have trouble selecting the right design, ask our artist, Charles Huurman. Since he used to be an oil painter, he can help you translate a design you like or better yet, create something custom!
WHAT DIFFERENTIATES GREAT FULL SLEEVES FROM THOSE THAT MAKE YOU SAY, MEH

Some full sleeve tattoos look good on paper, but once the ink is on your arm, they fall flat. Here's what makes our full sleeve tattoos in Austin TX great:
They have depth and amazing detail




Our artists consider the way it moves when you move and the way the light reflects off it

They are a piece of art, created for an individual with a unique story to tell
WE'RE ACCEPTING NEW CLIENTS AT THIS TIME
Charles Huurman requires you to fill out the online form to ensure we're a good fit for one another. Tell us about yourself and any expectations for Austin full sleeve tattoos you may have. Please fill out the contact form below for consideration.