Dallas Best Black And Gray Tattoo Artist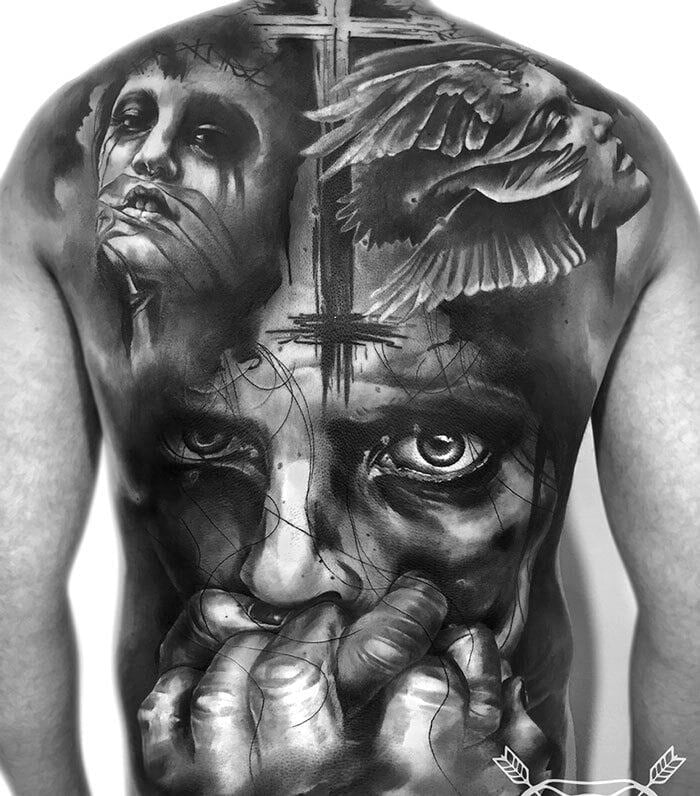 Black and gray tattoos are a great way to make a statement. Designs can be elaborate or simple, and you never have to worry about the colors in your tattoo matching your skin tone. If you have never been inked before, black and gray is a great place to start. Or, maybe you want to add on to an existing piece. Whatever your need are, we have Dallas best black and gray tattoo artist Charles Huurman available to work on you.

BLACK AND GRAY TATTOOS NEED-TO-KNOW
Black and Gray Tattoos Aren't Just Black and Gray – In fact, the best black and gray tattoo artist in Dallas TX will often add bit of color to make your tattoo pop.

They Look Great on Men and Women – Black and gray tattoos even look amazing on skin that has a lot of color in it. We love having clients come in who have been tattooed before in other colors to change their existing ink to black and gray because it gives them a completely new look that's more flattering on their skin tone than the original color was.




When Done by Dallas Best Black and Gray Tattoo Artist You'll Be Sure Your Shading Looks Smooth and Even – Mostly, highlights are done with white ink. Shadows are created by using black light mixed with a white pencil to create more depth in the skin than either one alone would do alone. Your tattoo can have as much, or as little, shading as you would like.
BLACK AND GRAY TATTOO IDEAS

You'll know you're dealing with the best black and gray tattoo in Dallas TX because they'll be able to draw designs completely by hand after listening to your ideas. You may also choose pre-drawn designs if you need some ideas. These types of tattoos are very versatile:
Designs can be bold and daring, or subtle and understated




Use these tattoos to express an idea or make a proclamation

Abstract designs work really well for this type of tattoo
LET'S DISCUSS YOUR IDEAS!
Charles Huurman has opened up availability with Dallas best black and gray tattoo artist at this time. Because Charles devotes a lot of time to every client, his time is limited, but we'd love to hear from your ideas! Fill out our online form below for consideration.