Dallas Hyper Realistic Tattoo Artists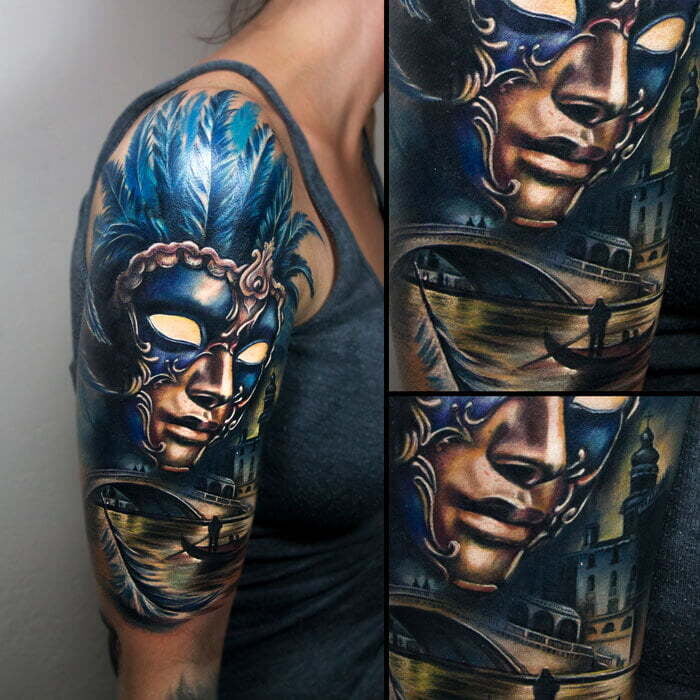 As one of the only Dallas hyper realistic 3D tattoo artists who has worked as a fine art oil on canvas painter for 30 years, Charles Huurman strives to provide people with the most impressive tattoos out there.
We are excited to show you all the amazing things Charles can do with his hyper realistic tattooing skills. He has won many awards for his designs, but he isn't just about awards. However, he is all about producing amazing 3D tattoos.
WHAT ARE HYPER REALISTIC TATTOOS?
Tattoos That Look Completely Real – They are made by hyper realistic 3D tattoo artists in Dallas TX to look like the real thing, so they can be very detailed. The best hyper realistic tattoos are made with multiple layers of ink, which is why they look so authentic.

How Are They Created? – We create our hyper realistic tattoos using an airbrush machine and all our own designs. This means that we do not copy other artists' work or use stock images from the internet.




Who Gets Hyper Realistic Tattoos? – The client list of our Dallas hyper realistic 3D tattoo artists range from people who want small but detailed tattoos, to people who want large full coverage tattoos that cover their entire arm or leg. We offer a wide variety of styles as well as custom designs from roses and birds to skulls and daggers for the Goth in you. You name it, we can do it!
SPECIAL FEATURES OF HYPER REALISTIC TATTOOS

Ask any hyper realistic 3D tattoo artists in Dallas TX about this style and they'll admit it takes more time but is totally worth it. Why?
The style of the tattoo can be different, the artist can create a tattoo that looks like a painting or photo or other things you want




We use a variety of colors to make your skin look more beautiful and vivid

The skin texture is very realistic, like real skin

The color is also very real and bright
SELECTIVELY ACCEPTING NEW CLIENTS
Our tattoos aren't for everyone. Read that again. Our Dallas Hyper Realistic 3D tattoo artists only work with clients that truly share our passion about innovative art. Who knows? Maybe your design could win an award at the next international tattoo festival! Please fill out the contact form below and we'll contact you to discuss your goals.