Dallas Realism Tattoo Artists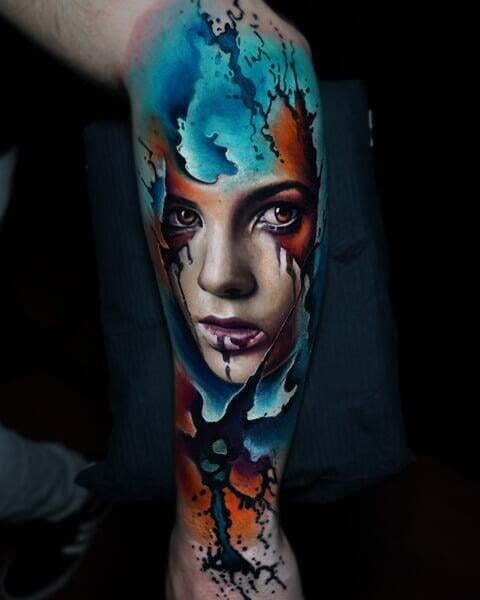 In the midst of the tattoo world being one of the fastest growing artistic forms, we've managed to stay true to realism and take our time on each piece. Typically Dallas realism tattoo artists go through a rigorous training process and have mastered techniques to bring your ideas to an amazing reality.
Our artist Charles Huurman travels the world to teach others so when you come to our studio, you'll know you're in the company of an expert.
What is a Realism Tattoo? – This style focuses on creating an image that looks as realistic as possible. It's not just about making it look like a photo, but our realism tattoo artists in Dallas TX will make it look like a photo that has been painted on your body.

Perfect Composition – A great realism tattoo needs perfect composition to make it look as real as possible. The artist must know exactly where each element goes so that everything lines up perfectly.




Proper Lighting Is Key – Good Dallas realism tattoo artists will know how to light their work to make sure it looks great from every angle and in every light condition.
A GREAT REALISM TATTOO IS NOT JUST ABOUT THE ART, IT'S ABOUT THE ARTIST

The first step in getting a great realism tattoo is to set your sights on realism tattoo artists in Dallas TX who has experience with this style. If you're looking for a realistic portrait, there's no sense in going to someone who specializes in tribal or traditional tattoos, nautical tattoos, Japanese tattoos, or other styles that require less advanced techniques.
If you're looking for something more than simply beautiful artwork, you'll need to find an artist who does more than just draw what they see. That means finding someone who:
Understands anatomy which will help them draw perfect proportions




Perspective which will allow them to create depth

Shading which will allow them to add shadows where appropriate
NOW SELECTIVELY ACCEPTING NEW CLIENTS
Because our tattoo artist Charles Huurman is a trained fine art oil painter as well, he is regarded as one of the best Dallas realism tattoo artists out there. Complete our online form below and if your project is approved, a member of our staff will get back to you and you can then begin your interviews with Charles.