Houston Best Black And Gray Tattoo Artist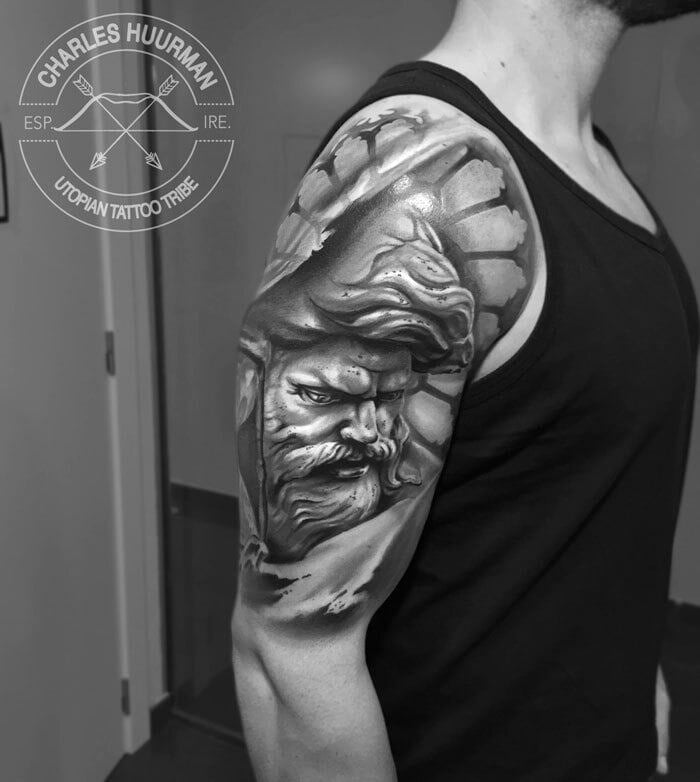 Black and gray tattoos have a more realistic look than other tattoo styles and look great on any skin tone. There are no rules when it comes to black and gray tattoos! They can be done with more than one color highlight and even have outlines around certain elements of the design, like animal outlines. If you are looking for the Houston best black and gray tattoo artist then we've got you covered.

When you want to work with the best black and gray tattoo artist in Houston and read about artists online, you may fear your designs are limited. But nothing could be further from the truth. Black and gray tattoos can be done in many different styles including:
Portraits




Realism

Floral designs

Sacred geometry

Oriental art

And many more
WHAT SETS HOUSTON BEST BLACK AND GRAY TATTOO ARTIST APART FROM THE ORDINARY

Shading – Because of his history studying fine art and working as an oil painter, our artist Charles Huurman is an expert at shading. He uses a technique in which lines are smudged, blended or blurred to create depth and dimension. This technique can be done with ink, pencil or paint on skin.

The Right Lighting – When you look at a picture of an object in real life, you see the object highlighted by light. You also see shadows around it. The same principle applies to shading in tattooing. The best black and gray tattoo artist in Houston TX knows how to make tattoos look more realistic and three dimensional so it doesn't look out of place on your arm or leg.




A Good Artist Takes Chances – Charles' black and gray tattoos are anything but boring. They can incorporate bright colors and hues, which gives you more freedom when it comes to designing your piece. He can work from a photograph or come up with an attention-grabbing custom design just for you.
WE'VE OPENED UP APPOINTMENTS
Charles Huurman has a few select appointments available with Houston best black and gray tattoo artist at this time. Please ill out our online form below for consideration, and feel free to include your design ideas and other info that is requested.