Houston Best Portrait Tattoo Artists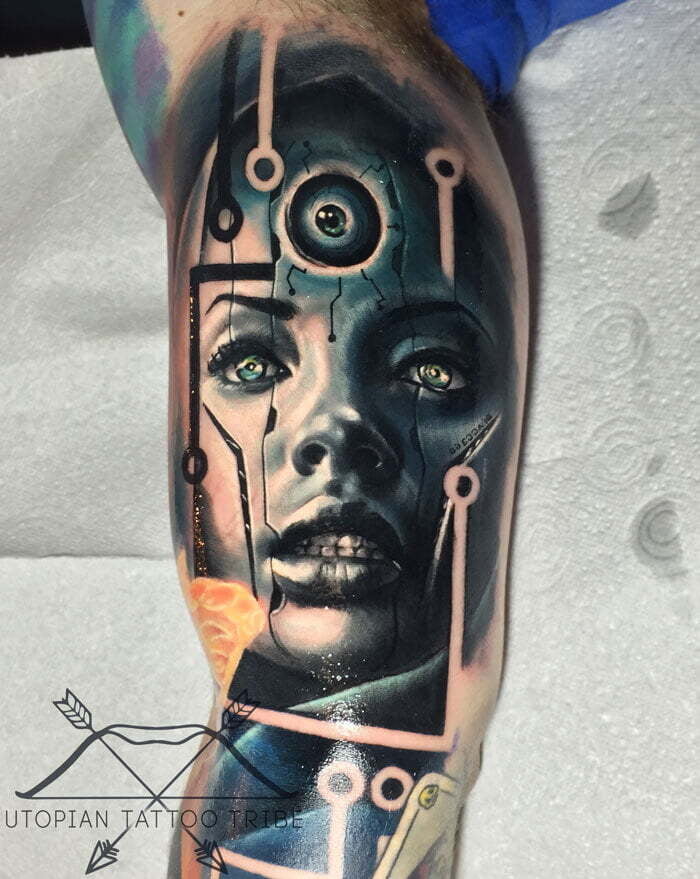 Portrait tattoos have always been popular, but people are taking it to a whole new level with these unbelievable tattoos. From tiny details like eyelashes and freckles, to full-body shots of your favorite celebrity or cartoon character, there's almost nothing Houston best portrait tattoo artists can't do.
Our line-work is precise and detailed, so we can recreate even the most subtle details of your subject matter. With our expertise as portrait painters and tattoo artists, you'll be thrilled with the results.
PORTRAIT IDEAS FOR NEXT PIECE OF BODY ART
● People – The most popular subject is a portrait of a person, although the person does not need to be an actual family member or friend. It could be someone famous, so the best portrait tattoo artists in Houston TXsometimes create stunning body art featuring portraits of Marilyn Monroe or Elvis Presley for their clients.
● Animals and Birds – Dogs and cats are often depicted in portrait tattoos because they are often considered a member of the family. But you can also choose other types of animals such as horses if you love riding, turtles, or snakes if you'd like something a little more badass.
● Objects – Objects can also make good subjects for Houston best portrait tattoo artists if they have special meaning for you or if they reflect your personality in some way, such as a writer's pen or musical instrument.
METHODS WE USE TO GET REALISTIC RESULTS
The best portrait tattoo artists in Houston TX have undergone many years of training and some, like Charles Huurman, have also worked as professional painters. Charles begins the design process months in advance and creates a 3D image for his clients to view before work begins. During the tattoo process, he uses advanced methods like:
● Stippling, which uses dots to create depth and shading
● Crosshatching, which adds even more depth with crisscross lines at different depths and angles
● Dots to create realistic shading
READY TO GET STARTED ON YOUR WORK OF ART?
Charles Huurman is one of the few Houston best portrait tattoo artists who strive to go above and beyond the craft of tattooing. We understand that a tattoo means something different to each individual and we are passionate about providing each client with an elevated experience. Request a consultation by completing the online form, below.