Houston Full Sleeve Tattoos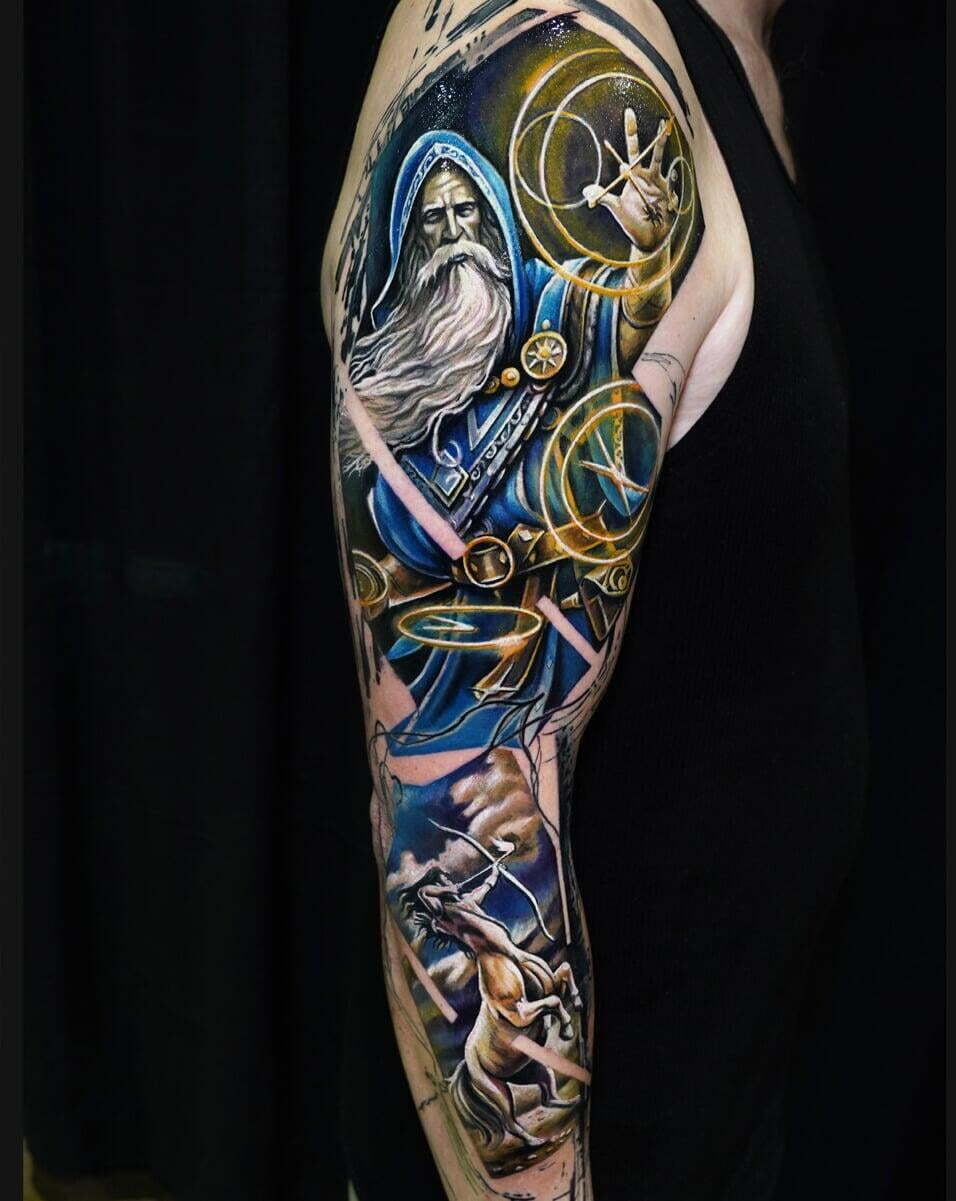 You never thought you'd get a tattoo? But now you're tatted up like a rock star going on tour? You're not alone.

Tattoos have become a symbol of personality and even individuality. This is especially true when you decide on full-on Houston full sleeve tattoos for your arm, chest pieces or back tattoos. Whether you're adding a new piece or doing a cover-up, we can take care of it.
Your Tattoo Artist's Experience Level – These full sleeve tattoos in Houston TX are truly badass, but it's also one of the most difficult to design. That's why it's important to work with an artist that truly knows what they're doing. With 16 years of experience, you can count on our artist Charles Huurman if you want sleeves that are clear and don't just look like a bunch of images thrown together.

Have Patience – A full sleeve tattoo is long and covers most or all your arm from shoulder to wrist. Thus, it takes more time than other tattoos do because it involves so much artistry, but the results are definitely worth it.




Don't Be Afraid to Ask for Input – Because Houston full sleeve tattoos cover such a large area, it's important that you get as much input as possible from your artist. If we don't give you enough input, then don't be afraid to ask for more. After all, this will probably be one of the most visible pieces on your body.
FACTORS THAT DIFFERENTIATE AMAZING FULL SLEEVE TATTOOS FROM MEDIOCRE ONES

Some full sleeves are good. Other full sleeve tattoos in Houston TX make people do a double take. Here's what makes the great ones so great:
Depth and detail

The way this body art moves when you move, which a very experienced artist will know how to achieve

Realistic and less not flat

Original or custom
HOW TO INITIATE CONTACT WITH US
Charles Huurman is selectively accepting new clients (until Charles starts traveling again, anyway). We require consultation meetings before we can commit to the design for Houston full sleeve tattoos so, please tell us a little bit about your desired tattoo by filling out the online form, below. Your form will go through an approval process. If approved, you will receive a detailed project report from us giving all the relevant information, suggestions, estimates and possible start dates when your interview process with Charles can begin.