San Antonio Best Portrait Tattoo Artists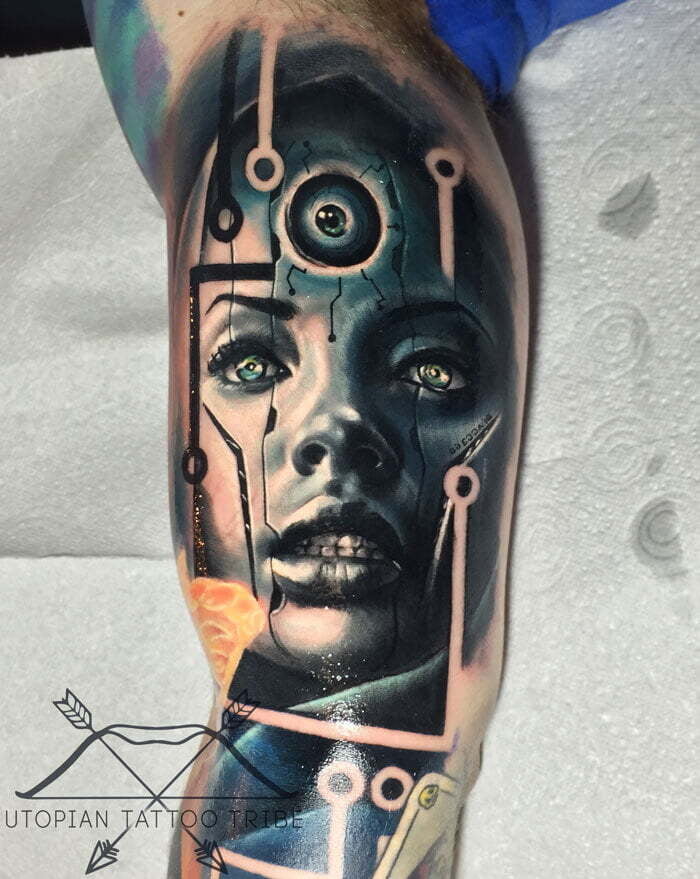 If you want to get a realist portrait tattoo, it makes sense that you need to find an artist who specializes in realism. Some artists are better at it than others because it's something that can take years of practice to perfect.
We've got one of San Antonio best portrait tattoo artists Charles Huurman! Charles worked for decades as a professional oil painter, which gives him an edge over other tattoo artists when it comes to being a realism tattoo artist.
WHAT MAKES A PORTRAIT TATTOO LOOK REALISTIC
There are a few things that the best portrait tattoo artists in San Antonio TX do to make their work look realistic:
● The shading is done extremely well and looks like it was painted on your skin
● The shading blends into the skin seamlessly and naturally, which makes it look like it was actually part of your skin all along
● The features of the person being portrayed are spot-on accurate, with no details left out or added in, such as freckles
THE 411 ON PORTRAIT TATTOOS
● How They're Created – Portrait tattoos are created by San Antonio best portrait tattoo artists using a combination of shading, color, and black-and-white ink. The artist draws the image onto your skin using an outline technique called "shading" and fills in the gaps with to create depth and dimension.
● Types – There are two types of portrait tattoos: traditional and realism. Traditional portraits are a simple sketch of someone's face or body in black ink only. Realism portraits look more like photographs than drawings because they use shading techniques to give them depth and dimension.
● Portrait Tattoos Are As Varied as the People Who Wear Them – While an artist may focus on a specific genre, such as portraits of children or pets, the range of subjects is almost endless. The best portrait tattoo artists in San Antonio TX can use anything, like a portrait of your spouse, family members, friends, favorite celebrities or even yourself.
NOW SELECTIVELY BOOKING NEW CLIENTS
If you're looking for San Antonio best portrait tattoo artists to ink your next project, then fill out our contact form to request a consultation. Your project will go through an approval process. If approved, we will reach out to you with a detailed project study laying out all the relevant information, suggestions, estimates and possible start dates.