San Antonio Full Sleeve Tattoos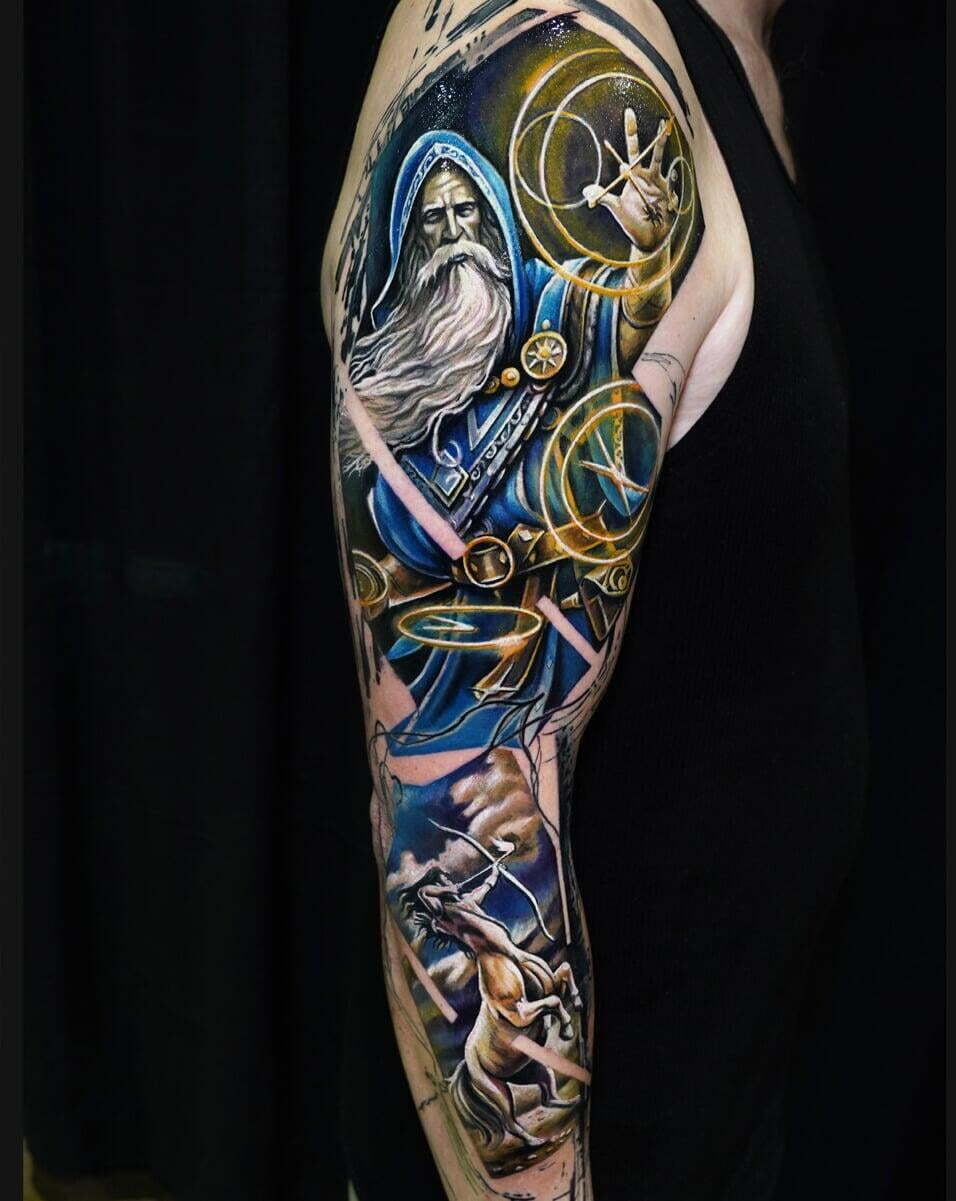 One of the biggest symbols of personality is tattoos, especially big pieces on your arms, chest or back. And with tattoo designs nowadays becoming more creative and elaborate, this has created an even bigger spotlight for these areas of the body. That's why San Antonio full sleeve tattoos are currently one of the best ways to make a statement.

TAKING THE FIRST STEP TOWARD AWESOME-NESS
Knowing What a Full Sleeve Is and Is Not – A full sleeve tattoo is a large tattoo that covers at least one entire arm, starting from the shoulder to the wrist. The best full sleeve tattoos in San Antonio TX are not just a series of isolated, small tattoos. It's one continuous piece that can cover both sides of the body.

Full Sleeves Can Tell a Story – The best full sleeves often tell a story or represent something significant in your life. For example, if you have an affinity for animals and nature, you might want to create a tattoo that includes several different creatures in different poses, like birds flying together or fish swimming together. You could also create an abstract design with bright colors that represents your personality.




The Artist You Choose to Do Your Full Sleeves Matters A Lot – Since San Antonio full sleeve tattoos cover so much of your body, you don't want it to be unclear or look cheap. We can help you find the right design with regard to placement and type. Our artist Charles Huurman is highly experienced and can even create a custom design for you.
CHARACTERISTICS OF TRULY GREAT FULL SLEEVES

The whole point of full sleeve tattoos is to make an individualized statement, so avoiding mediocrity is imperative. The top full sleeve tattoos in San Antonio TX possess certain characteristics:
Depth




Move in a complementary way to your body movements, which only an experienced artist can achieve

Reflect light properly

Are original and have relevance to your life
AT THIS TIME, WE ARE ACCEPTING NEW CLIENTS
Since Charles devotes so much time to each client, he can only accept a few select clients at a time. Let's see if we're a good fit. Please fill out the online form below and tell us about what you want from your San Antonio full sleeve tattoos and any other relevant details about yourself.