Texas Best Black And Gray Tattoo Artist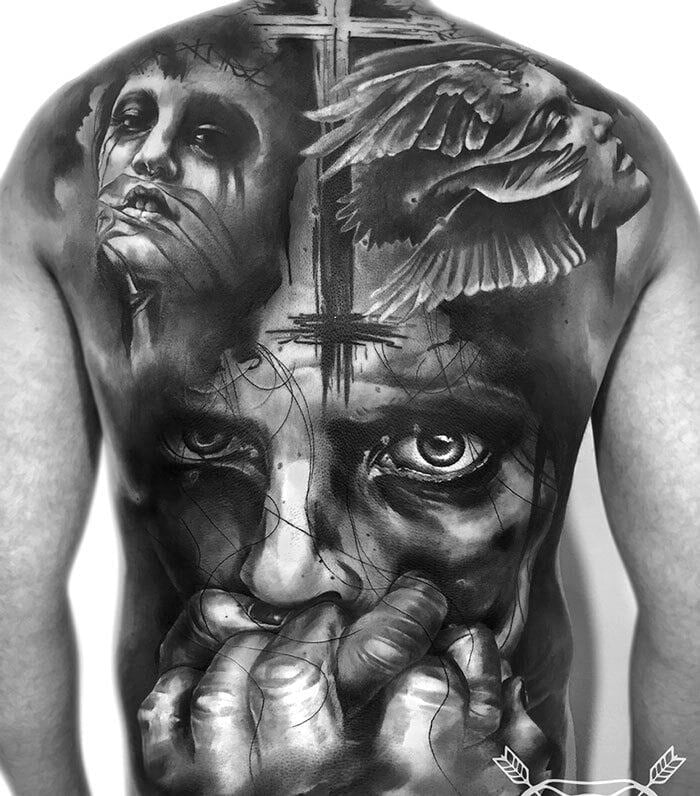 When it comes to body art, we have a lot of options. If you're looking for something more subtle or understated, consider getting a black and gray tattoo.
These tattoos feature bold lines and intense shading that create an edgy look without being over the top. Keep reading to learn more about these types of tattoos, how you can get inked by Texas best black and gray tattoo artist and why people choose them.
FUN FACTS ABOUT THE TEXAS BLACK AND GRAY TATTOO TREND
Black and Gray Tattoos Look Great on Men, Women and Nonbinary – Black and gray tattoos easily match any skin tone which makes them a great option regardless of gender. Sometimes color is used as well to produce different effects. For professional-looking results, the best black and gray tattoo artist in Texas is available at our shop to help you pick the right one(s).

A Questionable History – The black and gray style of tattooing goes back to the days of the Wild West when tattoo artists did not have pigments or dyes. So, what did they do? They used gunpowder and water to produce the desired shade!




So Many Styles! – For instance, since our artist is considered the Texas best black and gray tattoo artist working today, he can use realism to create some of the most breathtaking black and white tattoos you've ever seen. You may also decide on abstract, geometric, tribal, or your own custom design that cannot ever be duplicated.
WHY CHOOSE A BLACK AND GRAY TATTOO?

If you're thinking about getting inked by the best black and gray tattoo artist in TX then you're not alone. We are very busy! There are tons of reasons why someone might want a black and gray tattoo:
You want something different from the typical color tattoos seen everywhere else




You want art that's artistic with dramatic shades of black and gray

This will last longer than any other style of tattoo without fading
WE'VE OPENED UP OUR SCHEDULE TO ACCOMODATE YOU
When you're hailed as Texas best black and gray tattoo artist that means you're in high demand. Even so, Charles Huurman cherishes every client he works with and is thrilled to be able to open up consultations for you at this time. Please fill out the contact form below for consideration. Your application will go through an approval process to ensure we are a good fit for each other. Once approved, you will receive a very detailed 20-30 pages long project report from us providing you with all the relevant information, recommendations, estimates and possible dates.