Texas Best Color Tattoo Artists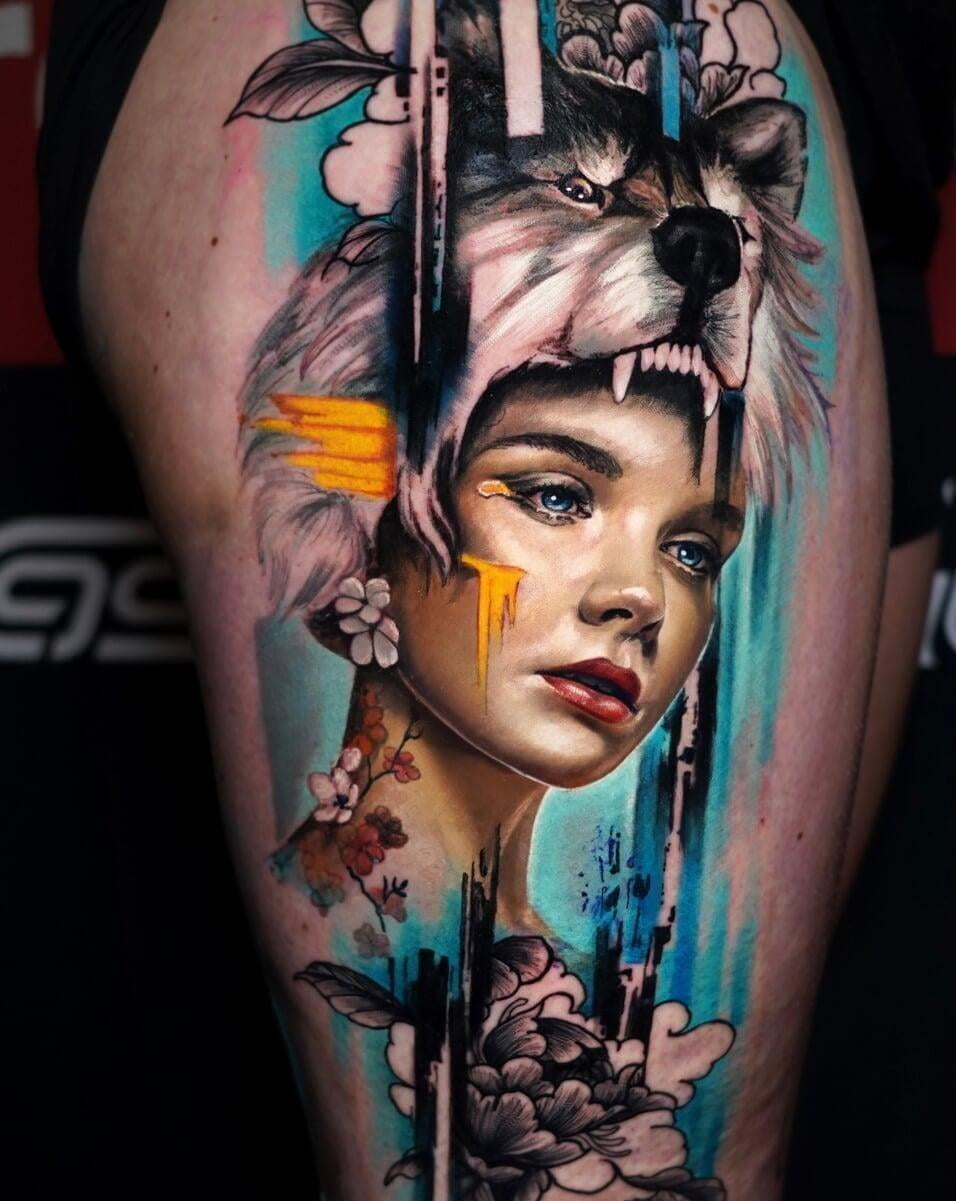 If you're getting a color tattoo, make sure that you research Texas best color tattoo artists thoroughly, so you find one who is going to do your design justice. This means finding an artist who has a lot of experience with this type of work, knows how to come up with an amazing design for your tattoo, and preferably has professional experience with painting or drawing.
AN ARTIST THAT CHECKS ALL THE BOXES

● Experience – Charles Huurman is regarded as one of the best color tattoo artists in Texas and for good reason. He worked as a professional painter (oil on canvas) and circulated in the international fine art scene for more than three decades before turning his attention to the art of tattooing for the past 16 years.
● Dedication – Other tattoo artists don't dedicate a fraction of the time and effort he puts into designing and preparation. Charles will be working on your design months in advance and give you the opportunity to see the finished digital image in 3D before he starts work.
● Industry Contacts Around the World – He has traveled to more than 20 different countries just to work side by side with the most skilled artists and learn their techniques. The skill and quality of your tattoo will make it abundantly clear that your piece was done by Texas best color tattoo artists and not a novice.
WHAT COULD GO WRONG WITH A NEWBIE COLOR TATTOO ARTIST? A LOT!
The perils of working with a tattoo artist who has little to no experience with color cannot be understated. It's important to find the best color tattoo artists in Texas to avoid common mistakes made by newbies, such as:
● Using colored inks that don't match
● Using too much or too little ink
● Ink that bleeds into the surrounding skin
● Ink that fades unevenly
● Ink that causes discoloration of the skin
BE CONFIDENT IN YOUR CHOICES
When you work with Charles Huurman, you know you're dealing with Texas best color tattoo artists. Fill out the contact form below and tell us a little bit about yourself. Your form will go through an approval process. If approved, we will send out a detailed 10-20 pages long project report laying out all the relevant information, suggestions, estimates, possible start dates etc. If you agree, you can then immediately begin to scheduling your interviews with Charles and this process of interviews does not stop until both you and Charles are happy with your design!