Texas Full Sleeve Tattoos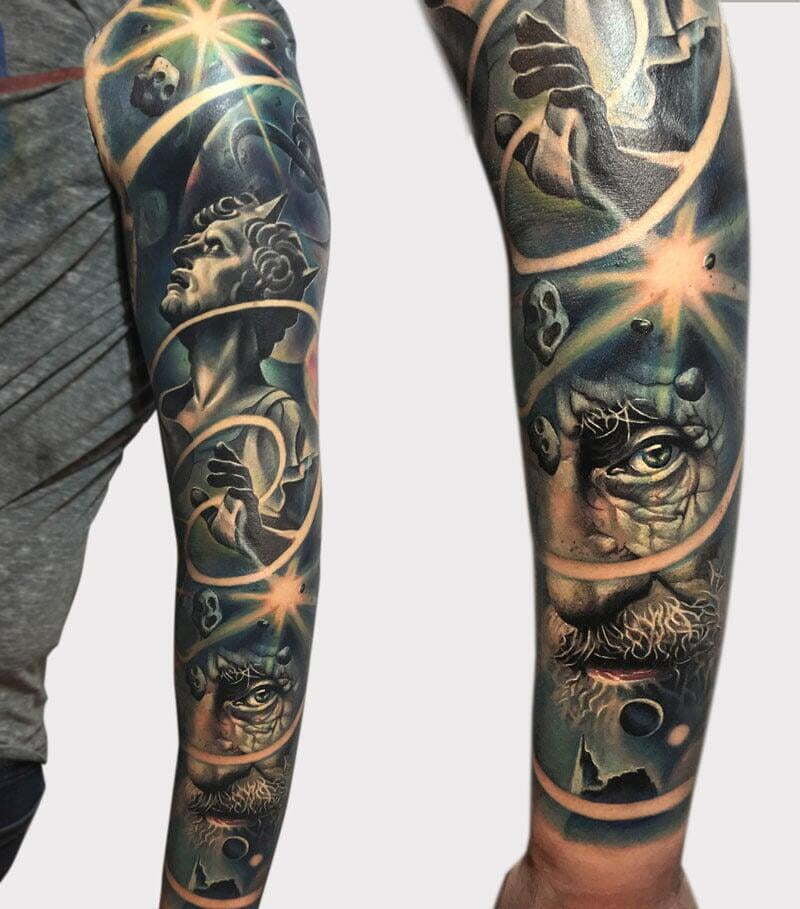 Of all tattoos, the ones that are most instantly identifiable as bold and individual are those on the arms, chest, and back. Just take a look at anyone with one of these large tattoos and you can't help but notice them. Because of this, currently Dallas full sleeve tattoos have one of the biggest starring roles in our love affair with tattoos.

The Design – We can work from a photo or create a custom design. Most full sleeves are about something that has meaning for you, so think about your life and what experiences have shaped who you are today. What do you like? Are there any people or places that have been particularly important in your life? For your full sleeve tattoos in Texas in particular, these can all be good topics for your sleeve tattoo.

The Location – The location of full sleeves is important, and it can play a major role in the design process. Location can be a matter of personal taste or it can be based on your body type.




The Artist You Choose is Super Important – You don't want to regret your decision by choosing an artist to do Texas full sleeve tattoos who doesn't know how to approach large pieces and end up with results that are unclear and stacked together with no sense like refrigerator magnets. Embarrassing.
THE DIFFERENCE BETWEEN MEDIOCRE FULL SLEEVES AND TRULY GREAT ONES

The best full sleeve tattoos in Texas are head-turners because they have certain characteristics:
The right amount of space between the different elements




Great lines, curves and shapes that move with your body in a complementary way, an effect only the most experienced artists excel at creating

Detail and depth

Amazing use of color and shading that properly reflects light
WE'RE CURRENTLY ACCEPTING NEW CLIENTS
Charles Huurman would love to work with you, but because he devotes so much time to Texas full sleeve tattoos and each client, we can only accept a few select clients at a time. Let's see if we're a good fit. Tell us about yourself and provide us with your details through our online form, below.