Texas Realism Tattoo Artists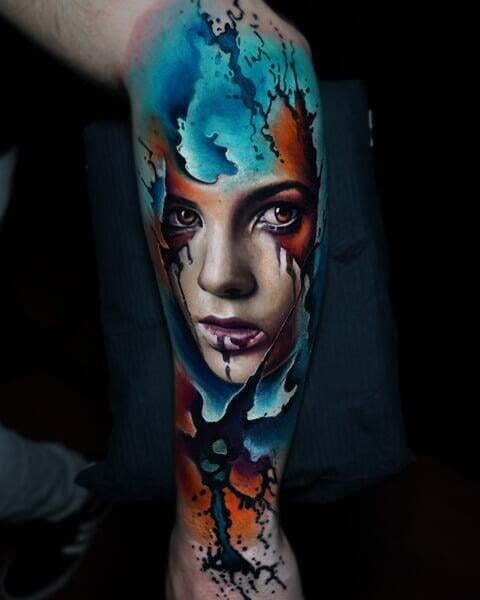 Are you tired of those generic tattoos that everyone has? You go to the tattoo parlor, and all of a sudden there are hundreds of people with the same tattoo as yours. That's where our Texas realism tattoo artists come in. We can make any tattoo that you want, from a photograph or from images you have built in your mind's eye.
Our realistic tattoos are perfect for men and women and will enhance your physical beauty. To ensure your tattoo is exactly what you want, you'll receive a 3D rendering before we start work so you can see what it will look like.
CHARACTERISTICS OF A GREAT REALISM TATTOO
They Look REALLY Real – A realistic tattoo is the epitome of a great tattoo. It takes skill and creativity from experienced realism tattoo artists in Texas to create something that isn't just a flat image on your skin. It's a 3D object with depth and texture.

Tattoos That Look Like Oil Paintings – They look like photographs or paintings rather than drawings or cartoons. Realistic tattoos often have a very detailed background or setting, which makes them look more like professional images.




They're Not Too Cartoonish or Exaggerated – The best realism tattoos don't look like something from an animated movie or comic book because these types of characters tend to have exaggerated features like big eyes or small noses. Rather, our Texas realism tattoo artists make them resemble the real thing, so much so that our designs often get comments from friends (and strangers).
THE EPITOME OF A GREAT TATTOO

All realism tattoo artists in Texas are not created equally. Our artist Charles Huurman:
Has 16 years' experience as a professional Realism Tattoo Artist




Has won more than 53 international awards

Spent 30 years painting oil on canvas in the world of fine art

Travels globally to lecture and teach others the craft
SELECTIVELY ACCEPTING NEW CLIENTS
Charles is taking a break from traveling (for the moment) and has graciously decided to accept new clients. Fill out our online form below for consideration. Be sure to include any details you deem important for our Texas realism tattoo artists to know about your project as well as your contact information.